With: Nina Crespo
Giveaway Alert!
I love reading and writing romance because it's a wonderful escape. It is one of the few places where love and happiness are guaranteed. As an author, I also have the opportunity to explore life through my characters and learn lessons as well.
When I decided to write The Song series, I didn't have a clue what was in store for me. With the release of
REID'S DELIVERANCE
, Book 2 and completion of DALIR'S SALVATION, Book 3, I've just come to realize how the series helped me face a personal struggle: A relative's diagnosis of early onset dementia.
As the heroines in my stories dealt with the reality of losing the ability to remember the guys they cared about, I worked through the pain of not being remembered by my loved one. As the heroes in my story fought to save the world, their bravery helped me grieve what was beyond my power to change. As my characters fought for happiness, I was reminded of the good in my own life, as well as the joy and laughter.
REID'S DELIVERANCE and The Song series will always hold a special place in my heart. Today, I hug a little tighter and really feel it. I pause to listen longer or simply take life in, just because I can. I also wake up grateful and thankful for the characters anxious to get out of my head and onto the page. I can't wait to write the next story, filled with happiness, laughter, tears and, at times, a whole lot of crazy, on the way to happily-ever-after and, more importantly, love.
The lead singer of Thane's Redemption jumped on stage. He grabbed the mic and blended his rich baritone with the edgy rock beat.
Waves of sound filled The Song, and the packed audience of mostly women cheered.
Up-tempo guitar riffs and pounding drums brought them to their feet.
Lauren Blake danced. Audible sweetness and the dark-haired keyboardist intoxicated her.
Muscles flexed underneath the clean-cut hottie's navy button-down shirt. The rock and thrust of his jean-clad hips inspired fantasies of holding on for a sinful ride…(Read more here.)
REID'S DELIVERANCE
Can their bond withstand the test of time?
Lauren isn't looking for love when she spends a scintillating night with Reid, the sexy keyboardist of Thane's Redemption. While their passion may be off the charts, her trust issues--and Reid's secret life as a time-traveling covert agent--makes any chance for a relationship impossible.
When operatives involved in a mysterious project begin dying, Reid defies orders and travels alone into the future to find the cause. But when things go dangerously awry, it takes all of his strength to get himself back to safety--and directly onto Lauren's doorstep. While neither of them remembers their night of passion, their intense connection leads Lauren to help him. But as Reid's memories reignite, will he be forced to sacrifice everything to finish his mission--including the woman he loves?
"Super spicy sex scenes…will leave you begging for more!" --Devilishly Delicious Book Reviews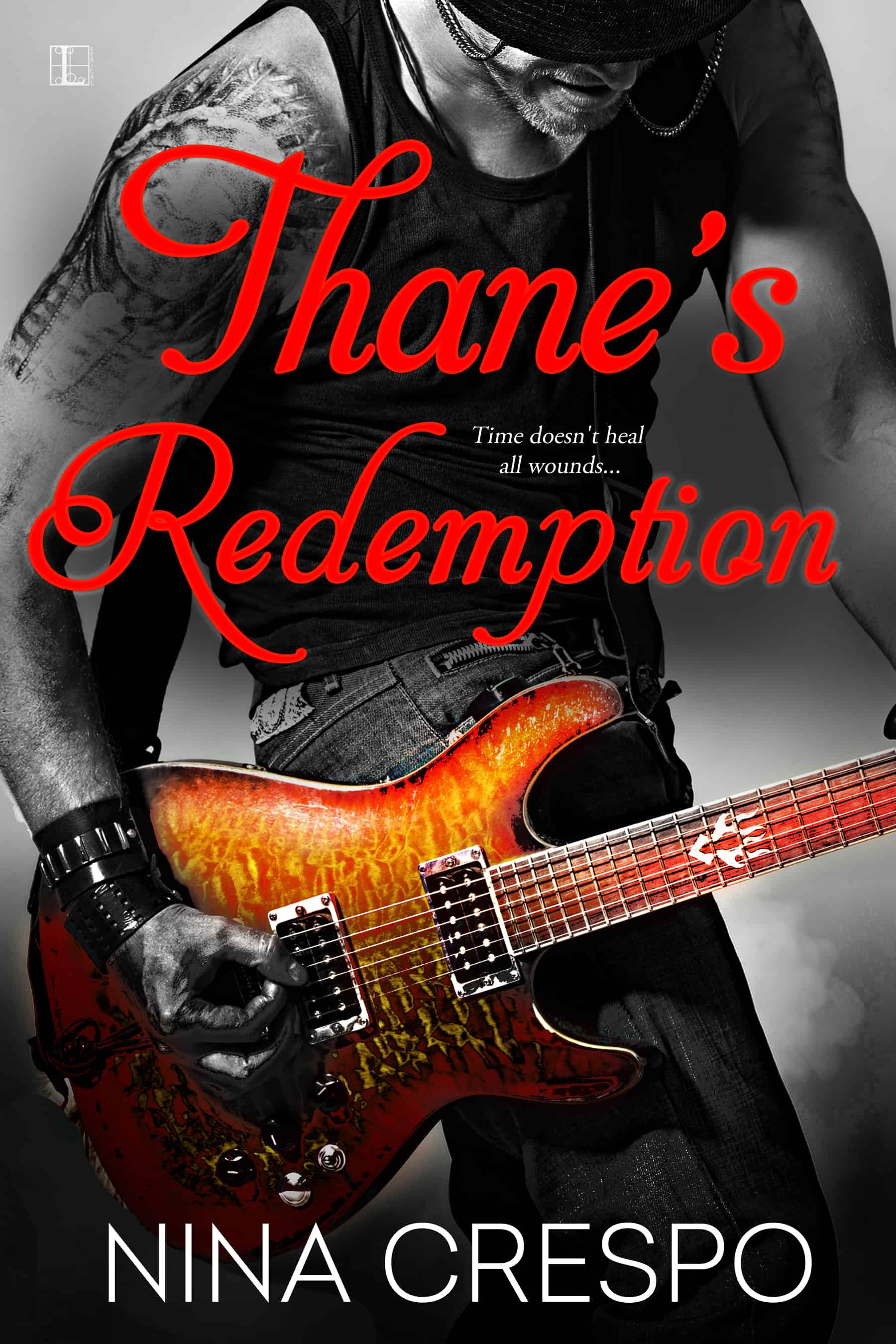 The one night she'll want to remember, she'll be forced to forget.
It's been almost a year since Celine's fiancé's death, and she's still struggling to move on. But when she meets Thane, the super hot lead singer of Thane's Redemption, she finds her desire reawakening, and her heart opening. Soon one kiss leads them straight into a night of heated passion...
Thane's unexpected connection with Celine only leaves him wanting more of her—but his life makes it impossible. For Thane's Redemption is just a cover for a deeper secret: A former Army Ranger presumed dead, Thane is really a time-traveling, covert operative charged with saving the world from disaster. Each jump through time forces those around him to forget he ever existed—and Celine would be no exception. But can time work in their favor to give them a second chance at love? Or will a choice Thane makes in the future put Celine in mortal danger?...
About Nina Crespo
Nina Crespo lives in Florida where she indulges in her favorite passions—the beach, kickboxing, a good glass of wine, and dancing with her own real-life hero. Her lifelong addiction to romance began in her teens while on a "borrowing spree" in her older sister's bedroom where she discovered her first romance novel. Curiosity about people and places, including what's beyond the stars, fuels her writer's imagination. Indulge in her sensual contemporary stories and steamy paranormal tales to feed your own addiction for love, romance, and happily ever after. Her Birthday Dare series novellas, TAKE ME IF YOU DARE and NAUGHTY LITTLE WISHES, are available from Entangled Publishing. Her debut romance, fantasy novella, THANE'S REDEMPTION, is available through Kensington Publishing-Lyrical Press.
Author Links: