With: Kristina Knight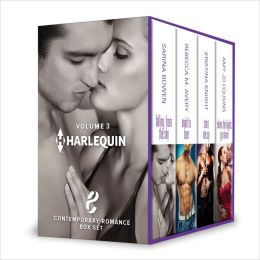 I'm always awed at the creativity of other people, be they writers or poets, photographers or musicians. Musicians, especially, and songwriters. I'm awed at the way a great songwriter can infuse into a 2 minutes of verse what I struggle to put into 80,000 words. I'm dumbfounded by the way the bridge of a song can push my emotions higher or lower, depending on the musician's intent.
For as long as I can remember, I've loved music and musicians - watching them, listening to their songs, listening to their interviews. The way they see the world is just different enough that it always surprises me. I credit Casey Kasem for making music 'real' to me through his weekly Top 40 show (I listened religiously and even recorded some of them!).
My very first concert was Madonna's Blond Ambition show when I was in high school. Everyone around me was loud and cheering, singing along with the songs and dancing in the aisles. I did my share of singing and cheering and dancing, but I also did more than my share of just watching. I watched the couple in front of my friends and I - they slow-swayed to even the fastest of songs as they kissed. And kissed.
I studied how Madonna interacted with the people in the first couple of rows and how, even in the nosebleeds where we were, sometimes it felt like she could see me, my friends, and invited us down into the round area.
That show opened a whole new world to me. I wondered what was going on backstage. I wondered at all the people working the show - from the merch stands to those who helped Madonna in her quick changes. I wanted to know more about that world, more about all the people in there.
I think that's why I had such a good time writing my Rocker books - Light My Fire, Start Me Up and Call Me. Because, while I've never been a roadie or a singer or a merchandiser, through these books I took what I know of the music world, added my own spin and got to live the life of a rocker...for a little while, anyway.
Who is your favorite rocker? And what makes him (or her) special to you?
Matchmaker Nina Wright might work in LA but she keeps Hollywood types off her client list. She doesn't need their drama and she doesn't like the way so many of them exchange lovers like last year's accessories. But she needs one happy, high-profile client to get her business off the tabloid pages and back on solid ground.
Hollywood hottie Chase MacIntyre wants the gossip surrounding his lastest fling to stop and he knows exactly how to do it: show up on his next red carpet with a new woman and once he meets Nina Wright he knows she is the woman to stop the presses.
The problem? Once they're under cover, this business-only agreement is definitely too hot to handle…
Excerpt:
She sat back, crossing her arms over her chest. "You can't be serious."
His posture was the exact opposite of hers. Everything about him was opposite. Where she wore a pretty Stella McCartney blouse and prim pencil skirt, he wore ripped jeans and a tight black tee. Her strappy Manolos hadn't a single scratch. His Dr. Martens had to be from 1999 and looked like they'd cleaned up after one too many groupies in the green room.
You're in control here, Nina. You're the professional. He's the client. Shoo him away like the ass he really is.
Oh, but what a fine ass he has, the part of her brain she was definitely not listening to today said.
"I assure you I'm serious. I need a non-clingy, well-proportioned date for a gala fundraiser in two days and I'd prefer she have no illusions as to what this is about." He sat forward in his chair and Nina was sure she saw his abs ripple. She caught her breath and then forced her gaze from the spectacle and back to those blue-blue eyes. And promptly forgot to breathe again. "The money raised will keep music programs in at least fifteen local schools. To keep the cash coming I need the headlines to be about the event, not my social life."
"Then you should go alone."
"Going alone will keep the gossip rags talking. What I need is a pretty date for a one- night-only performance."
Nina blew out the breath she'd been holding. She didn't believe for a second this was a mercy date situation. More like a mercy hookup. She didn't do hookups. Her business set up marriage minded people who were matched based on an algorithm her aunt developed ten years before. An algorithm that had made the company a go-to in Los Angeles.
She shot a glance out the window at the press corps on the sidewalk below her window.
Well, until this morning, anyway.
"I think you've got my firm confused with…something else entirely, but for future reference—" she typed a few words into the search engine on her computer and flipped the screen to face him "—I am a matchmaker. A noun, meaning one who arranges relationships or marriages." She opened the next tab and gestured to the computer screen. "I am not a madam, although madams are also nouns. There is a very large, very cavernous area between matchmaking and houses of prostitution."
Author Bio:
Once upon a time, Kristina Knight spent her days running from car crash to fire to meetings with local police. No, she wasn't a troublemaker, she was a journalist. Her career took her all over the United States, and along the way she found her very own Knight in Shining Cowboy Boots. Just like the characters from her favorite books, Kristina is living her own happily ever after with her Knight and their Princess.
Kristina writes sassy contemporary romance novels; her books have appeared on Kindle Best Seller Lists. She loves hearing from readers, so drop her a line!
Author Links: