Oh, yeah, I'm a big-shot author now. I have TWO WHOLE BOOKS available for sale online. My latest is Who Wants to Marry a Doctor, and it's about a week old. It was even listed on the USA Today Happily Ever After blog as a hot new release for July. Yup – I've got it made.
What's that, you ask? How did I make this monumental achievement? How did I get this far in my career?
I get asked that a lot, actually, in interview questions. Either advice for a new writer or best advice I ever received. How do you keep involved and advance your career and gather legions of followers?
First and foremost: Write the next book. Having legions of fans is phenomenal, but they won't be your fans for long if you don't have anything new for them to squee over.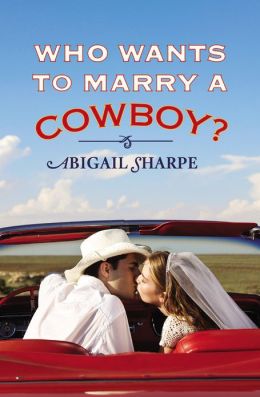 Now, the second one can be tricky. Writing can be so solitary, but finding like-minded people can change your life. Who Wants to Marry a Cowboy, my first story, was all over the place. I had what every character thought every time another character said or did something. I didn't hold a consistent point of view, and even hopped over to a character for her thoughts in the middle of a scene, and then went back to the first character. One line! And we never heard from her again. I confused myself reading it! There was no scenery descriptions and no use of three of the five sense. But then I found the Jacksonville, FL, chapter of Romance Writers of America. Workshops and mentors and speakers, oh, my!
Which leads me to the third: have other folks read your writing. I'm not talking about your mom, who will say it's great, or your best friend, who may offer a small suggestions but will also tell you it's awesome. I'm talking about the folks who aren't afraid to tell it like it is, who will point out your plot holes or character inconsistencies. You'll need to buck up for this one, because it can be hard hearing flaws in what you thought was perfect. Just remember that critiques are not attacks on you. If you want your writing to improve, you have to be willing to hear how.
I found my first critique group because I tried National Novel Writing Month and entered information about where I lived. The assigned area moderators had several write-ins where I met other participants. Even though most of them wrote horror or fantasy or about ancient Japan and didn't read romance, it was still a great experience for me. When I finally lucked into a romance critique group, I had already gotten over my nerves of having folks read my writing.
A good critiquer should also point out the awesome parts in your story and realize that different writers have different voices. If your critique person suggests edits to your manuscript that changes its overall feel, you've got the wrong partner. In addition, a good critiquer will offer advice and won't get offended if you don't take it.
Number four: Write the next book. It's so important that I listed it twice! Practice makes perfect. And write the WHOLE book. Don't give up when you can't figure out what to do in the middle to get to the end. Work through it and you'll make it. STICK WITH IT! You don't want to have five half-finished stories lying around.
Lastly, write what you want. Don't worry about what's hot or what's coming up or what you see on the best seller lists. If you see that New Adult is burning up the charts but you're fascinated by archeology, write about an archeologist. If everyone tells you vampires are passé but you really love those creatures of the night, then write about vampires. Only make it new. Make it unique. And make it yours.
Ooh, one more thing I almost forgot. It's YOUR story and you write it the way you want. Listen to all advice and pick and choose what belongs to you.
If you're a writer, tell me what you would say to new writers. If you're a reader, have you ever thought of being a writer, too? What's stopping you?
Abigail is a Boston-bred Yankee now eating grits and saying "y'all" in North Central Florida. She dreamed more of being a stage actress or joining the CIA than being an author. While she still enjoys participating in community theater productions and singing karaoke, the secret-agent career was replaced by hours at her computer, writing passionate and playful contemporary romance.
Abigail lives with her husband, two kids, and one crazy princess puppy. You can keep up with her on Goodreads or on Facebook at www.Facebook.com/AbigailSharpeBooks. She's hosting a giveaway that ends MONDAY NIGHT!
A WITH THIS RING NOVEL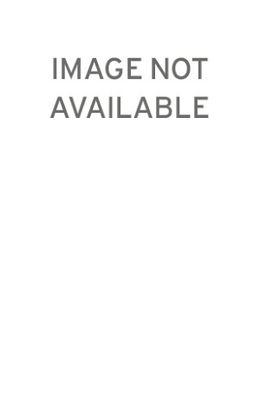 The Doctor Is In . . .
As a single mom and pediatrician, Sabrina Bankhead doesn't have time for romance. All that changes when she reluctantly agrees to take part in a dating show fundraiser for a children's hospital. But once she sets eyes on the journalist hired to cover the show, none of the four contestants stand a chance. If she doesn't choose one of the eligible bachelors, the hospital doesn't raise a cent. What's a lovestruck doc to do?
Investigative journalist Quinn Donnelly is on the mend after an assignment in Afghanistan left him both physically and emotionally scarred. Though he's itching to return overseas and finish his story, he'll have to be content with this fluff piece assignment to cover a local dating show. One-night stands are Quinn's forte-but after he meets Sabrina, he's ready to say yes for the long haul. After years of chasing the next big story, Quinn is starting to wonder if maybe home really can be where the heart is . . .