Congratulations to "Karen J.", the winner in Susan's giveaway. Thank you to all who participated.
It is an honor to kick off the new year at Just Contemporary Romance. Plus, it's a thrill to have three new releases out right now. In fact, I'm just damn happy to be alive.
That's not a joke.
Readers who've enjoyed my books over the last twelve years may have noticed I dropped off the face of the earth for most of 2012 and 2013. There's a good reason for this, and I decided to share my story today not to gain sympathy but to illustrate a point: As we celebrate a bright and shiny new year of possibilities, I hope each of us takes a moment to write out twenty-five things now present in our lives that we're grateful for. If you're anything like me, you spend a substantial chunk of time plotting how to "improve" your life – your diet, your home organization, your job efficiency, your budget, your workout, your wardrobe – and not a lot of time being grateful for the many blessings that surround you right now in this moment.
I almost died in December 2011, and when I regained consciousness many weeks later it became startling clear to me: Love is everything. The rest is detail.
As a romance author, I whip up happy endings for a living. I place my hero and heroine in situations that require courage, honesty, and a willingness to become the best versions of themselves. Even after twenty-two novels and novellas, I still think I have the best job in the world. But those "happy ending" skills have been sorely tested in my real life over these last two years.
I started feeling sick in late November 2011, and figured I had the flu. A week later I was in a helicopter headed to University Maryland's Shock Trauma Unit in septic shock and organ failure. My family was told I had only a fifteen percent chance of survival and if I did live, I would probably have brain damage and a host of other complications. Everyone in my life was stunned. I had been healthy and happy just days before. What the hell had happened? Well, even after all this time, I still hate to see the words in writing, but here's what had made me so ill: necrotizing fasciitis, commonly known as flesh-eating bacteria. There was an infection in my left leg with no known point of entry – no cut or scrape or bump or anything. I survived thanks to hardcore antibiotics, highly skilled surgeons and staff, and about twenty trips to the operating room. But I lost my left leg from just above the knee. I had to give up my leg to save my life.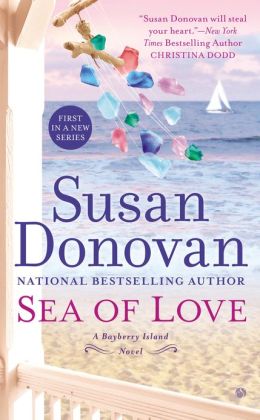 I've been working these last two years to write my own happy ending. Though in many ways I feel like I'm starting over in life, I can truthfully say that I'm getting there. The love I've received from family, friends, fellow writers, neighbors, and caring medical professionals has kept me going. And, or course, readers. I've only recently decided to go public with my struggle, but the outpouring of kindness and support from readers has been overwhelming. I can't thank you enough. But here's the interesting thing – the writing itself has been miraculously healing for me. Once I got my brain to work again and had the physical strength to spend hours at a time at the keyboard, I've written two-and-a-half novels, two novellas, and plotted out four additional projects. Writing is exciting and challenging again, and a very big part of the happiness now unfolding day-to-day around here.
This blog wasn't meant to be a downer, and I truly hope you haven't taken it that way. I
f you'd like to know more about the real-life misadventures of Susan Donovan, please head over to UNBALANCED: Diary Of A One-Legged Romance Writer, at
susandonovanunbalanced.blogspot.com
.
For years Rowan Flynn distanced herself from Bayberry Island and its infamous mermaid legend. But after her investor fiancé lost what was left of her family's fortune, Rowan reluctantly agreed to run the Safe Haven Bed-and-Breakfast, determined never again to fall for the ridiculous fantasy of the mermaid matchmaker.
Now Rowan is just biding her time until she can return to her "real" life in New York, fixing up the B and B and avoiding neighbors who are angry that the Flynns won't sell their land to a developer set on turning the island into a glitzy vacation destination.
But when a handsome stranger arrives at the B and B the night before the annual Mermaid Festival, Rowan's life takes a turn for the interesting. Could it be the divine hand of the town's patroness? Or is Rowan being set up for another disappointment?
Buy Links:
Amazon | Barnes and Noble
GIVEAWAY:
Anyone who comments here on Just Contemporary Romance and mentions one thing they're grateful for will be entered in a random drawing for a free copy of SEA OF LOVE, the first book in my new Bayberry Island series.
I hope to hear from many of you. Together, we can kick off 2014 with a whole lot of gratitude.
Love,
Susan
Author Bio:
New York Times bestselling author SUSAN DONOVAN's novels have won accolades for their humor, characterization, and sexual tension - "brain candy for smart women," as she calls it. Susan has written more than twenty novels and novellas that have been translated into dozens of languages. Her novel, TAKE A CHANCE ON ME, won Romantic Times Bookreviews Reviewer's Choice Award for Best Contemporary Romance in 2003, and THE KEPT WOMAN and NOT THAT KIND OF GIRL were RITA finalists. She is a former newspaper journalist with degrees from Northwestern University's Medill School of Journalism. She lives in Maryland with her family and dogs.
Get to know Susan at:
facebook.com/susandonovanfanpage
sdonovanauthor@twitter.com
www.susandonovan.com
Giveaway ends 11:59pm EST Jan. 2nd. Please supply your email in the post. You may use spaces or full text for security. (ex. jsmith at gmail dot com) If you do not wish to supply your email, or have trouble posting, please email maureen@JustContemporaryRomance.com with a subject title of JCR GIVEAWAY to be entered in the current giveaway.