GIVEAWAY Alert!
Hi everyone, this is my first time blogging here and today I'm really happy to be bringing you the wonder of the Kiwi-ism. What's that you say? What's a Kiwi-ism? Well, a Kiwi-ism is one of those of those magic little phrases that only Kiwis say and they tend to be the bane of my editor's existence. Why? Because my books are usually full of them and my poor American editor – and thus my American readers – have no idea what they mean. Which usually means I have to convert them into American. :)
To give you an example of what my editor has to deal with, here's a few Kiwi-isms that I've used in my books – some I've had to change, some I was allowed to leave in:
Togs – Swimming costume. As in 'grab your togs and let's go to the pool'.

Cow – Derogatory term for a woman. 'Oh Delores? She's such a cow!'

Footpath – The sidewalk. 'She walked down the footpath and fell over.'

Up yourself – Snobbish. 'Don't be so up yourself, Trevor'.

Mate – not a paranormal word for one's beloved. It's colloquial for….anyone really. Can be derogatory, can be friendly. 'Don't do that, mate.' If friendly it usually sounds like 'maaaaaaaaaaaaaaaaaaate!'

Kai – It's Maori for food. 'Come round for some kai, maaaaaate.'

Take the piss – make fun of. 'Stop taking the piss, mate'.

Jandals – flip flops. Not to be confused with the Aussie thong, which isn't to be confused with the underwear that goes up your butt-crack. ;-) 'Can you handle the jandal?' (which means can you really deal with all the awesome that is a New Zealander?)

Heaps – lots. 'Thanks heaps, maaaate'. 'I love you heaps, maaate' etc

Hard case – a comedian or all round good person. 'Geez, you're hard case, mate'.

Pike out – to wimp out. And if you pike out then you're a piker and no one likes a piker.

Pack a sad – to have a tantrum. 'She was really packing a sad about having to go to the wedding on her own.'

Sprog – a child. 'Bring the sprogs, we'll have fun' (or not depending on your sprogs).

Shout – paying for someone else. Usually when you're buying drinks. 'This round is my shout'.

Skite – brag. 'She was skiting about how amazing she was'.

Ring – to call. 'Give her a ring and we'll set up a date'.

The wops – Back of beyond. In the middle of nowhere. 'He lived out in the wops'.

Stroppy – giving attitude. 'I wouldn't do that if I were you, mate. She's a bit stroppy today'.

Wee – a tiny amount. 'He was a wee bit cross.'

No worries – no problem. If you say 'thanks', we'll say 'no worries'.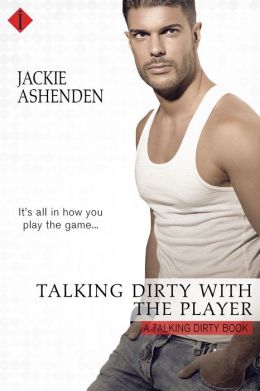 Oh and one last thing – if you're ever Down Under, don't say restroom. Cos it's a toilet, mate. :)
What about you? Got any American-isms to share? Or any other kind of 'isms'?
Up-and-coming photographer Judith Ashton is pretty sure she has everything in her life under control. That is, until a blast from the past comes back to taunt her, in the shape of Caleb Steele, her older brother's best friend...and the man who broke her heart eight years ago. Their chemistry is combustible, but she's been fooled once by this player, and she's not going there again.
To pro rugby player Caleb, Judith has always been his Kryptonite. But his former playboy lifestyle is the last thing she wants to be involved in. In the midst of her brother's threats to back off, and the deal of his career sending him far away from her, he knows he's playing with fire. And this is one game he's going to lose.
About The Author:
Jackie has been writing fiction since she was eleven years old. Mild mannered fantasy/SF/pseudo-literary writer by day, obsessive romance writer by night, she used to balance her writing with the more serious job of librarianship until a chance meeting with another romance writer prompted her to throw off the shackles of her day job and devote herself to the true love of her heart – writing romance. She particularly likes to write emotional stories with alpha heroes who've just got the world to their liking only to have it blown wide apart by their kick-ass heroines.
She lives in Auckland, New Zealand with her husband, the inimitable Dr Jax, two kids, two cats and some guppies (possibly dead guppies by the time you read this). When she's not torturing alpha males and their stroppy heroines, she can be found drinking chocolate martinis, reading anything she can lay her hands on, posting random crap on her blog, or being forced to go mountain biking with her husband.
Twitter handle:
@JackieAshenden
Giveaway:
Jackie will be awarding a digital copy of Talking Dirty to the CEO and a $50 Amazon GC to a randomly drawn commenter during the tour. Follow the tour and comment; the more you comment, the better your chances of winning! Giveaway is being hosted courtesy of the Blog Tour.